Designed to put your brand under the spotlight
, my interactive workshops combine research of your audiences and competitors, coupled with our brand planning experience and your inside knowledge.
It will enable you to take a fresh look at your brand
; where it currently is, and where you'd like it to be. Together, we explore your brand in action, brand promise and brand personality - whether they match current perceptions and where you sit within your sector.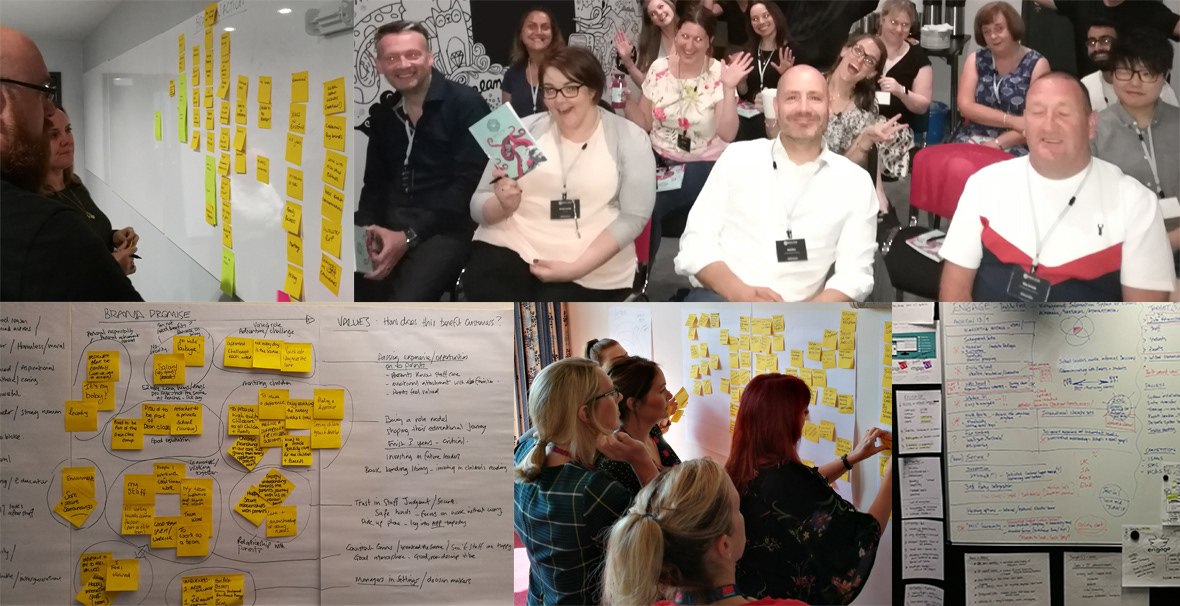 Together we'll define strong brand positioning
; your key messages and how you should communicate them to your audiences. I then wrap it all up into one clear, easy to follow, easy to implement creative strategy to help you move your brand forward.
From the start it means working together collaboratively, bringing all of the key stakeholders together around the table, helping them to reach a common viewpoint and encourage creativity.
The process is remarkably simple
, but the array of results and strategic outcomes are endless. This ranges from writing the brand strategy, developing a name, creating a brief for designers, to generating and implementing sales and marketing plans across complex integrated channels.
Most importantly, I ensure that your brand encapsulates your company's personality and values through every aspect of business, differentiating itself in a competitive marketplace.
I use a series of interactive exercises to tease out detail and insights.
Post workshop deliverables.
After the workshop, I'll create a brand wheel, mood boards to help you visualise your brand, pull together key insights from the workshop and finalise a single-minded proposition. I will also give you suggestions about the best way forward for your marketing.
For more information or to book a workshop, call me on
07528 856518
, email me
andy@agarbase.co.uk
 and I'll get straight back to you.