"I'm on Dragon's Den this Sunday. Website needs more of a story and a better home page for when the traffic hits it after the episode. It's Monday. Can you help?"... And that was my very first conversation with Danny Gray of War Paint For Men (albeit a condensed version of the original).
In a nutshell, War Paint is the UK's leading range of vegan make-up, designed specifically for male skin - foundation, concealer, primer, tinted moisturisers, anti-shine powders.
In just under a week I created a front end campaign, wrote stacks of copy, including a biography on the man himself and an intro to the company, directed studio photography. The list goes on.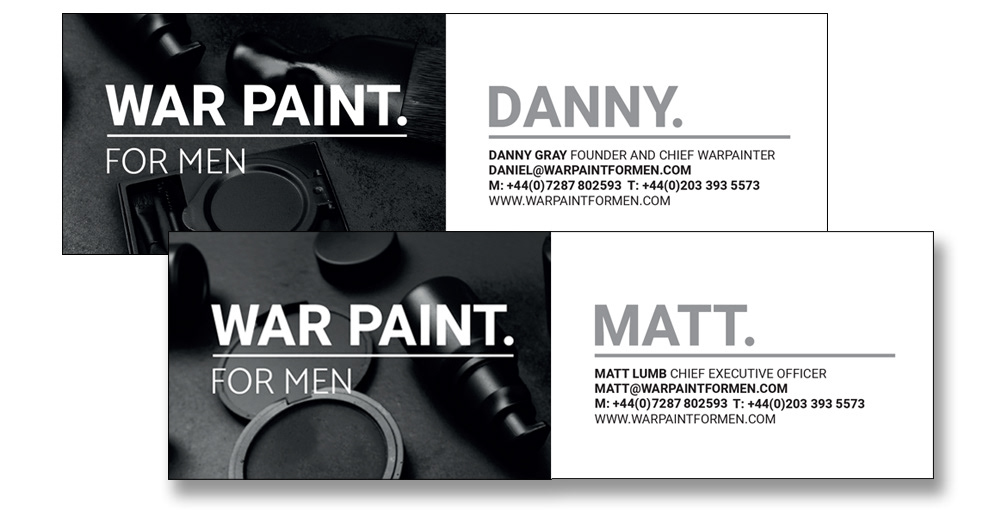 War Paint have gone from strength to strength with some of the UK's largest and most influential retailers stocking his awesome product range, and he continues to release video blogs on social media. Great brand. Great guys. Great future. More power to you Danny and Matt.
Here also is a link to the Dragons Den episode featuring Danny. One of the best ever.